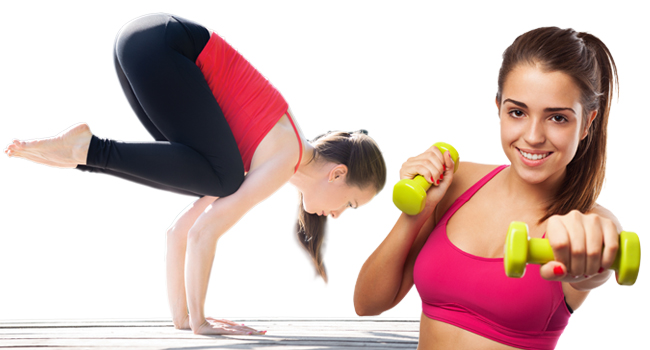 Teenagers are more conscious about their bodies and fitness levels more than ever before. They are aware of the importance of appearing good while remaining fit. Also, the current life has a fair amount of competition and stress and they need to be able to tackle it effectively.

Exercising in moderation is as such good for the body. Today we shall discuss two forms of exercising: The Gym versus Yoga, especially in regard to teenagers.

Gym:

Working out at a gym includes lifting a variety of weights along with a number of cardio exercises. Lifting weights helps to replace fat with muscles. It strengthens the body and removes excess fat. Cardio exercises strengthen the heart and tone the body.

Experts suggest the bodies of teenagers are still in their growing phases and they encounter hormonal changes. Eating junk food along with hormonal changes can result in them becoming obese or overweight.

In the gym, teenagers can use the treadmill, elliptical, cross trainer, etc that are good cardio-vascular exercises and strengthen the heart. Rather they could focus on bodyweight exercises like push-ups, crunches, squats, planks, chin-ups, lunges, and dips are highly recommended. However, they must avoid lifting very heavy weights which could stunt their growth. They may not be able to reach their full potential height. Teens have lesser protein and gymming could also result in muscle mass loss.

The ideal age for girls is 20 years and boys is 21 years as by that age, they reach their optimum height.

Yoga:

Yoga, on the other hand, uses simple machine free exercises. It focuses on improving the internal health flexibility and weight reduction. Experts claim that
yoga helps to enhance cognitive skills. It also calms the mind and removes all distractions and unnecessary thoughts. Performing yoga for around 20 minutes each day, sharpens the mind.In fact, Hatha yoga can enhance a persons' accuracy and agility in concentration and memory remarkably. These are very important to meet the current competition and stress in everyday life.

Finally, even they need to take care of their diet and avoid junk food. They must have nutritious food with extra calories especially if they exercise regularly. They can eat fresh food rich in protein and carbohydrates such as fruits, vegetables, dry fruits, dairy, eggs, etc.

Conclusion:

Both these activities, that is, Yoga and Gym are helpful to us. Yoga helps in improving mental and psychological conditions alongwith weight reduction while gym focuses on muscle development and weight reduction. We must choose wisely as per our priorities.
COMMENTS
Be the first to Comment!
LEAVE A COMMENT
Disclaimer:
Please write your correct name and email address. Kindly do not post any personal, abusive, defamatory, infringing, obscene, indecent, discriminatory or unlawful or similar comments. YoungPulse will not be responsible for any defamatory message posted under this article.
Please note that sending false messages to insult, defame, intimidate, mislead or deceive people or to intentionally cause public disorder is punishable under law. It is obligatory on YoungPulse to provide the IP address and other details of senders of such comments, to the authority concerned upon request.
Hence, sending offensive comments using YoungPulse will be purely at your own risk, and in no way will YoungPulse be held responsible.