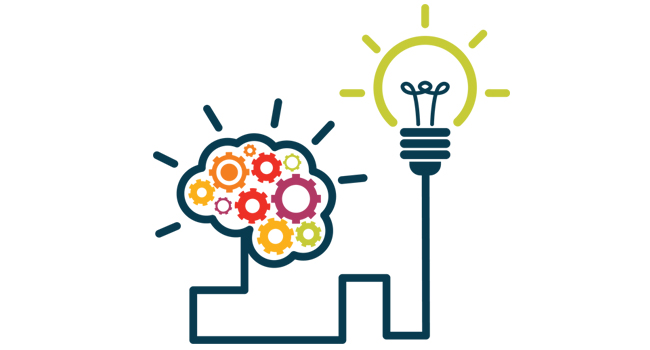 It is a commonly known fact that ageing can cause subtle weakening of memory and hamper brain functionality. After the age of 30 years, it is often observed that reflexes and power of remembrance are lowered as compared to the age of 20. However, it is extremely critical to revive or re-energize the power of brain to make it last longer.

How can we boost the brain power? Is there any simple way to do this? If these questions arise in your mind, then here are the easiest solutions for you.

Daily Exercising:
Exercise not only keeps your body healthy but it is equally helpful in boosting the brain power. It helps your body to multiply nerve cells, strengthen interconnections, and prevent damages. Nerve cells produce proteins called as neurotrophic. It directly benefits the thinking ability and promotes neural health. Increased flow of blood, improved survival of neuron, and production of nerve-protecting compounds are some primary paybacks of your daily exercise regime. So, you have now one more reason to rock the gym!

Take Omega-3 Fats:
Omega-3 fats, especially animal-based ones, are quite effective in strengthening your brain. Docosahexaenoic acid, pronounced as DHA is an important component of brain as well as retina. Around 60% of brain is made of fats, in which 25% is comprised of DHA. This fat is essential but it is not produced by your body. So, DHA-rich foods like fish brain, liver, etc. should become an essential part of your daily diet. Vegans can gorge on flax seeds, walnut, almonds, etc.

Sound Sleep:
To energize and regenerate your body, a sound sleep is extremely important. In fact, when you sleep, the system of your body automatically repairs it for the next day. Same happens with brain. When you take good sleep, your brain resets itself to improve its capacity.

Listen To Music or Play A Musical Instrument:
According to several studies, listening or playing music may largely increase your memory. Brain, as the controller of body, always works tirelessly. Classical music or any other soulful genre of music is quite helpful in boosting its cognitive level and increase its focus. Music calms down the brain and makes it feel relaxed.

Playing Brain Games:
Puzzles or riddles are the best way to improve your memory and brain functionality. Playing chess, checkers, and other brain-twisting games works like an aerobics for brain. It activates neurons and decreases the chances of degenerative diseases such as Alzheimer's.

Keep Reading:
Reading is a good habit, but for memory retention, it is a superb remedy. In fact, reading slows the brain erosion. You must have observed that people reading a lot of stuff possess better cognitive skills than those who don't.

So now you know some of the most effective ways to keep your brain active and ticking all the time!

COMMENTS
Be the first to Comment!
LEAVE A COMMENT
Disclaimer:
Please write your correct name and email address. Kindly do not post any personal, abusive, defamatory, infringing, obscene, indecent, discriminatory or unlawful or similar comments. YoungPulse will not be responsible for any defamatory message posted under this article.
Please note that sending false messages to insult, defame, intimidate, mislead or deceive people or to intentionally cause public disorder is punishable under law. It is obligatory on YoungPulse to provide the IP address and other details of senders of such comments, to the authority concerned upon request.
Hence, sending offensive comments using YoungPulse will be purely at your own risk, and in no way will YoungPulse be held responsible.