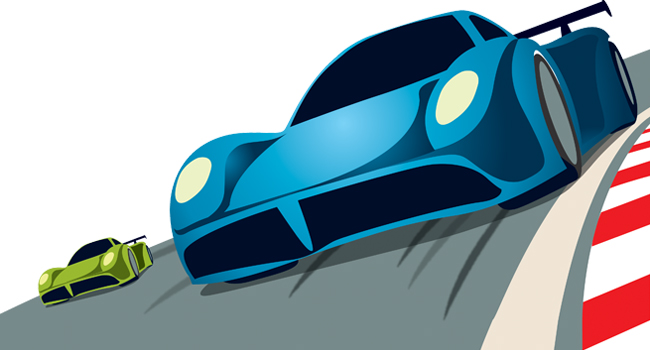 All those following the Automobile and Tech industry lately may have been overwhelmed by the idea of driverless cars. With the kind of technology that's being developed by giants like Google, Tesla, Ford, etc, we are sure driverless cars will see the light of the day soon. Now let's for a moment believe it's the year 2025 and driverless cars have very well entered the Mumbai market and you being one of the many lucky ones cruising in such a beauty!


Car Initializing…

It's a Monday morning. You move to your car that unlocks the door for you and you sit inside. But Hey… You are not seated on the driver's seat coz there is none! You sit on one of the 4 seats after the quick eeny, meeny, miny, moe and click on the dashboard screen that emerges from the roof above. The Car Operating System (Let's call it COS Ver 1.0) recognizes your smile or frown and activates the ignition. You select the
destination and press the 'Start' button. All this happens in approximately 1 minute and you start cruising!


The Trip…

Your car now moves on its pre
designated path displaying a Progress bar like the bulky old PC systems of your college days of 2016. You can either go for a quick nap or complete your presentation on the car screen. You opt for option 2 as its cool to do work sometimes! Your car cruises on the Mumbai roads full of potholes (By 2025 they would have received heritage ratings – so no one touches them). You love the way it avoids the hundred odd hawkers who have occupied the centre of the streets with their automated carts that move away in real-time to make way for your car. And as you pass Bandra (it's still called Bandra) your dashboard beeps and your car halts at Sanjay Halwaiwala's cart. You have preordered a Lassi which Sanjay hands over to you and your car moves on and so does Sanjay's cart. Don't worry about the payment. The credit has moved from your car to Sanjay's cart in real-time too!


Power it!

As you are about to reach office you realize that the car power level has come down. Not an issue. You just press a button and two solar panels show up on the top of the car and start charging the batteries. If that's too slow you can opt for a quick charge at the nearest kirana shop. Yeah they're still there coz people still eat and don't order everything online yet.


Old College Days…

Since you are done with your presentation and there's nothing else to do now you think about your college days of 2016 when you had to drive your own car. Huh! That was so primitive. You remember going for those long drives with your girlfriend with both sitting one feet away from each other and doing nothing! And you would hire a cab and had to go around with a stranger called 'driver' who would cunningly look at both of you through his rearview mirror. You hated the traffic jams that would last for hours because that meant reaching late for college lectures and missing another chance of saying Hi to that cute damsel. Of course it was fun seeing traffic policemen emerge from nowhere just as you jumped red signals. It was like they were playing Pokemon GO! Also it was fun to see their smiling faces when you paid them something without asking for a small paper slip called challan.


The Destination…

OK now that you have reached your destination, you will step out and change the car option to "Hire Mode" so that anyone around who wants to use your car can hire and use it till the time you want to step in again later in the evening! But wait a minute…your car has COS Ver 1.0. You can't set the "Hire Mode" in this version. For now just step out and let the car park itself in a shady place around your office as you walk to your cubicle thinking about that cute damsel in college. Is she on WhatsNotSoUp?
COMMENTS
Be the first to Comment!
LEAVE A COMMENT
Disclaimer:
Please write your correct name and email address. Kindly do not post any personal, abusive, defamatory, infringing, obscene, indecent, discriminatory or unlawful or similar comments. YoungPulse will not be responsible for any defamatory message posted under this article.
Please note that sending false messages to insult, defame, intimidate, mislead or deceive people or to intentionally cause public disorder is punishable under law. It is obligatory on YoungPulse to provide the IP address and other details of senders of such comments, to the authority concerned upon request.
Hence, sending offensive comments using YoungPulse will be purely at your own risk, and in no way will YoungPulse be held responsible.