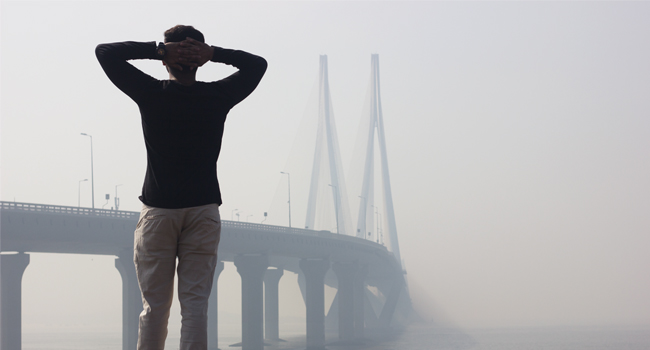 Any individual who has made any change in this world since yester years till date must surely had this curiosity trait in him and his mind could be perpetually popping up questions seeking answers and solutions.

Human beings are born naturally inquisitive and tend to explore with their senses and try to reason with their own understanding and perception. As time passes we start depending on our elders, teachers and even friends to quell our curiosity and satisfy it. However, the problem is do we get satisfied too soon without finding the real reason or we give up too soon mid way losing interest in what we started with much gusto... Most of the times that's what we do!

How many of us nurture this trait of questioning in our minds? How many of us ask why such festival is celebrated or certain ritual performed? How spreading watsapp or sharing divine messages to 10 people gets us good luck? What makes planes fly and why does earth has gravity? Questioning need not be for knowledge it can also help breaking age old traditions, false beliefs and superstitions. Our rote system is to be blamed as well, we fill our grey cells with so many answers that we don't have energy to pose new questions. No wonder we as a nation of 1.25 billion have less inventions or patents than countries with far lesser populations. We have turned a nation of glorious and path breaking inventions to a nation of back office service providers and coders. Our mechanical engineers have become bankers and commerce student software engineers.

Nowadays the moment we want an answer we log on to google and satisfy our curiosity. Not knowing that some algorithm arranges certain answers in preferential sequence based on the skills of digital marketing experts and which are fed by content writers. We assume the search results as gospel truth and have started heavily relying on so called expert reviews and comments to quench our natural thirst for knowledge. We have stopped taxing our brains and want instant results true or false.... who cares???

Today the world needs seekers, explorers, discoverers to overcome all the hurdles mankind faces and it's high time we start inculcating and developing the questioning trait amongst us. Lest we become slaves or sheep's in the hands of few who can herd us and exploits us with vested interests.

So next time you find anything curious keep asking these important questions Why? How? Where? What?.... Dont douse that fire of curiosity. Spread the word and let this tribe grow!!!
COMMENTS
Be the first to Comment!
LEAVE A COMMENT
Disclaimer:
Please write your correct name and email address. Kindly do not post any personal, abusive, defamatory, infringing, obscene, indecent, discriminatory or unlawful or similar comments. YoungPulse will not be responsible for any defamatory message posted under this article.
Please note that sending false messages to insult, defame, intimidate, mislead or deceive people or to intentionally cause public disorder is punishable under law. It is obligatory on YoungPulse to provide the IP address and other details of senders of such comments, to the authority concerned upon request.
Hence, sending offensive comments using YoungPulse will be purely at your own risk, and in no way will YoungPulse be held responsible.