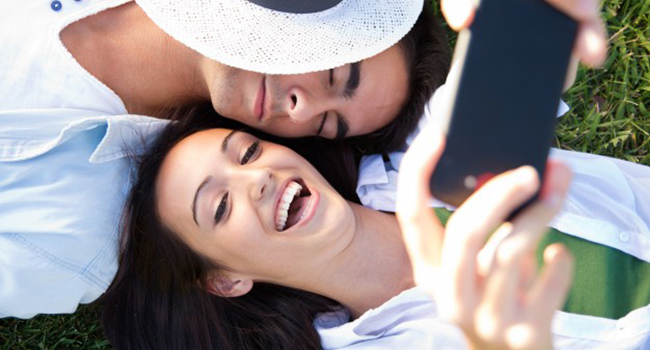 At some point in time, you would indeed like to settle down. But when? At what age? There is no fixed prescribed age to confirm going ahead with a long-term committed relationship.

E F Schumacher rightly says "Our faith gives us knowledge of something better". There are folks who have the faith in a long-term relationship with their partner. Others would like to not test the deep waters of a long-term relationship without a proper introspection.

Is age really important? One teenager empathically states "If love is enduring then age doesn't matter after all". It has to do with the maturity of the individuals and not the age or the experience. One more person also quips "Age has nothing to do with maturity. Every person undergoes circumstances at a different pace and there are teenagers with higher maturity than many adults"

Psychologists on the other hand state that our brains are not totally developed until we reach the age of about 25. A serious relationship is not simply friendship or sex. Teenagers are not equipped to understand the requirements of a serious relationship.

A person who has been through a committed and long-term relationship is aware of the sexual excitement and development of emotions towards the partner over time. A long-term relationship needs times when compromises and love are required in very difficult circumstances and also feelings of selflessness which need maturity and a certain degree of intellectual growth.

Teenagers do transform with time and their requirements of their partner also change. They might not know what they seek from their potential partner. A survey amongst teenagers revealed that most of them selected their current partner for their looks.

There have been successful stories of couples who had committed in their early teens and there are bad examples as well. It all depends on the maturity and the mind-set of the individuals and their goals.

Is it advisable to go for a committed relationship in your teens? A sturdy long-term relationship needs maturity and conscious effort towards making it happen, Or, different strokes for different folks. Well, to each one his or her own!

COMMENTS
Be the first to Comment!
LEAVE A COMMENT
Disclaimer:
Please write your correct name and email address. Kindly do not post any personal, abusive, defamatory, infringing, obscene, indecent, discriminatory or unlawful or similar comments. YoungPulse will not be responsible for any defamatory message posted under this article.
Please note that sending false messages to insult, defame, intimidate, mislead or deceive people or to intentionally cause public disorder is punishable under law. It is obligatory on YoungPulse to provide the IP address and other details of senders of such comments, to the authority concerned upon request.
Hence, sending offensive comments using YoungPulse will be purely at your own risk, and in no way will YoungPulse be held responsible.