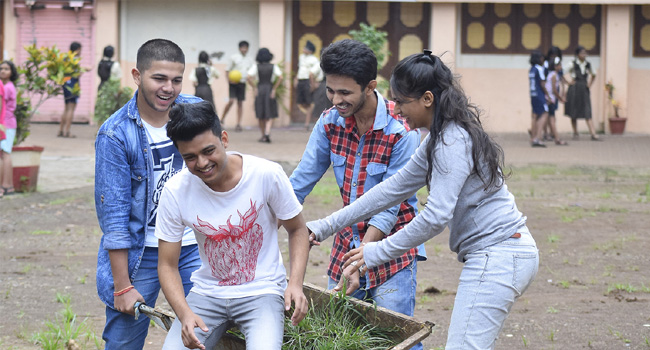 We all make friends right from the time we start exploring the world. Let's have a look at some of our friends since childhood.

Kindergarten

A friend in our kindergarten is someone who comes with us to the washroom or shares his cookies with us! We like him or her so much because they too like our favourite color or because they have a bag that's similar to ours!

Primary School

The friends we make in Primary school are a little different. Maybe we are made to sit next to each other in the class and so we spend most of our time with them and start liking them. Sometimes we like to exchange our pencils too and discuss about games we play at home.

High School

High school friends are more mature. We discuss movies with them. Most of us get teased by close friends about our crushes. Sometimes we make friends with people whom we study after school hours. perhaps they come to our house to study with us and there we end up playing some games on our mobiles (or simple board games during the pre-smartphone days). High school friendship last long unless you have drifted away after you joined college and hardly meet your friends now. However when school friends meet they have lot to talk about - like the school teachers who shouted or the stories of valor that got them reprimanded.

College

Friendships at college can turn more intense. Most of us look for our 'ideal' partner during our college days. Lot of friends become close when working on projects or on the college events. You may observe that college friendship either lasts a semester or lasts a lifetime! We have our own groups that go to the same coaching classes, outings and parties. Entry to the group is restricted. There can be arguments too that can lead to the final FO. But then that's how you learn to communicate and face the real world!

Work

After college we get into a whole new world where you meet your new friends who are now called colleagues. Your friendship can financially afford more things like going out for dinner or watching that movie or going out the next weekend! You may still have old friends but given the limited time, you will start prioritizing friends.

Today you may have a set of good friends but remember more will come your way! Make sweet memories and capture them in your mind and not your cellphone cameras. Because one day you may not have the smart card you clicked your pictures on but definitely if any friendship meant something to you, your mind will always relive those pictures for you.